Guide
Discover the ABCs of automation:

An MSPs guide to success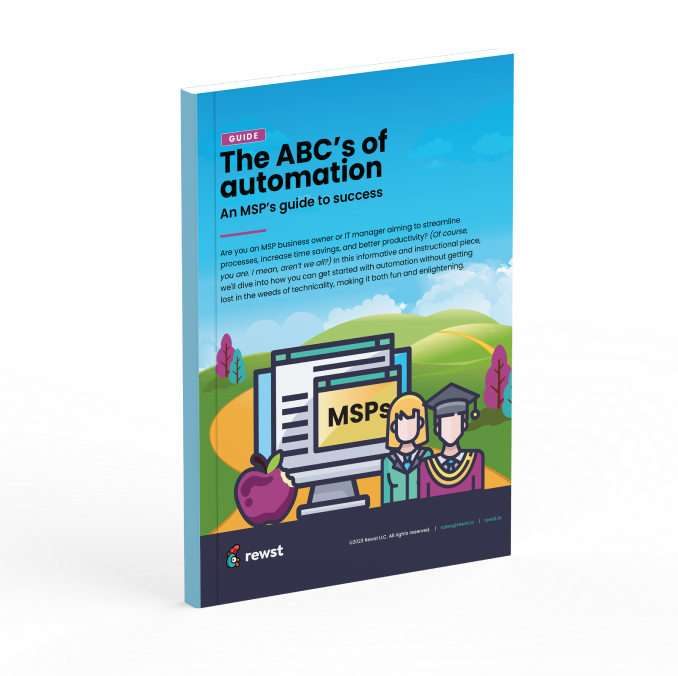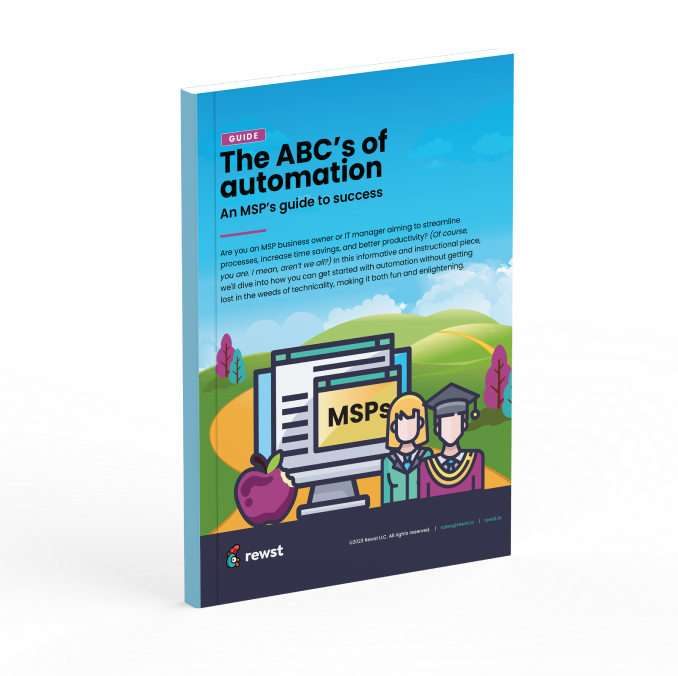 Starting IT processes the wrong way is for the birds. Automating effectively is for you.
Ready to take the plunge into the world of MSP automation? Before you do that, there are some elementary best practices we need to address.

Download our guide and discover the A-Z of implementing automation for your MSP.

Delve into actionable steps, expert insights, and best practices to drive efficiency, accuracy, and growth in your operations. Let's automate the easy way!
Rewst is managed Robotic Process Automation (RPA) that integrates your tools. No coding or agents required. Build flows on visual canvasses and bridge your tool gaps, saving Benjamins on headcount and efficiency.