Kaseya DattoCon Europe
Kaseya DattoCon Europe is your chance to experience the best of both Connect and DattoCon in one event. It is a great opportunity to learn about the most powerful IT service solutions to date and gain technical insights from industry experts.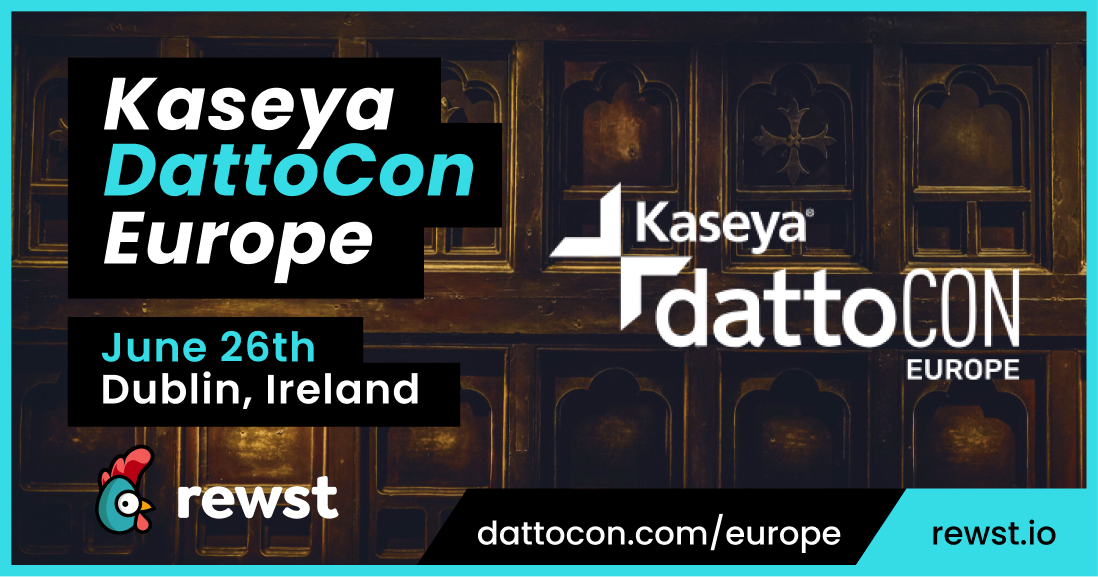 Event
/ June 26 - June 28, 2023
Tired of manual processes draining your resources and preventing you from focusing on higher-value initiatives like business expansion? At Kaseya Dattocon Europe we discussed how Rewst's RPA platform is designed to handle heavy IT lifting, like scripting, so you can focus on running your business and expanding your service offering.
Event Details
June 26 - June 28, 2023
The Convention Centre Dublin​ Spencer Dock, N Wall Quay, North Dock, Dublin 1, D01 T1W6, Ireland​
Dublin, Ireland