Meet the ROC: Tim Fournet, Cratemaster
Who's Tim? What's going on in that bearded head of his? What does he do at Rewst, where is he steering us, and what kind of title is "Cratemaster"? Stop wondering and find out in this blog post.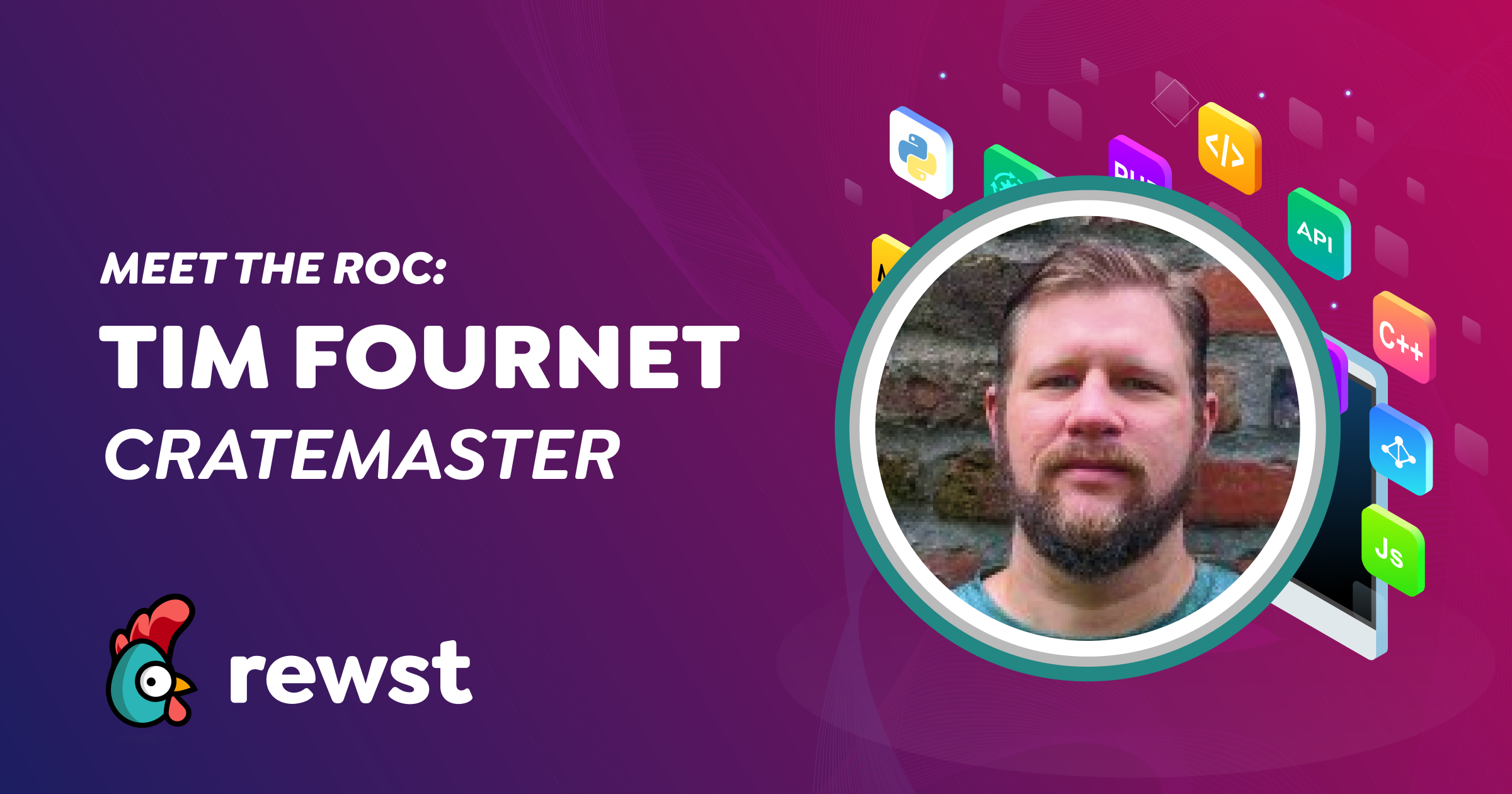 Hi, I'm Tim Fournet. First member and leader of the Rewst Robotic Operations Center (ROC). I've been in IT since right after high school and have done pretty much everything, from internal helpdesk, computer shops in the 90s, ISPs, to E-Commerce, sysadmin, and everything in-between. A little more about me: I'm from Lafayette, Louisiana, where I still live, love cooking, outdoors, video games, and automation :).
I have always seen Automation and Technology as two inseparable concepts. Computers are great at doing exactly what you tell them, mistakes and all. I feel like unless you are automating what you do with technology, you aren't really using its full potential.
My early quest for automation
In the mid-2000s, I joined a company that was doing IT consulting in a vertical market with no local customers. We had systems that we set up around the country, clients would call us when something went wrong or when they needed help, and we would bill them by the hour. I think the story from there is just like many of you: Why get paid when things don't work instead of when they do?
So, we became (I don't even know if the word existed back then) an MSP, charging monthly based on the size of the client and working to keep things from breaking in the first place, not only reacting to failures in technology. Again, to me, this means automation.
After spending more than a decade and a half in the MSP space, I heard about Rewst from Aharon and knew I had to get involved: first, as a user of the product. I quickly realized I wanted to start spending all my time in Rewst building automations. So, when the time was right, I came on board, excited to help shape the future of what Rewst would become.
An automation platform for MSPs
What is Rewst growing into? First, and foremost, it's a platform. It's an automation engine, what the industry calls an RPA (Robotic Process Automation). But platforms require people: experts, engineers, tinkerers who share my love of automation and creative problem solving, and those people need to spend time in the platform and not be discouraged when they realize the iterative nature of building automations.
This means that Rewst also must be a service. Not every MSP has the spare human cycles needed to build automation. And even when they do, they need help. We're building something that has never been built before: An RPA for MSPs. There are concepts here that don't yet exist in the MSP or RPA spaces yet. While exciting, it means we need to be on-hand to help our partners be successful – this is where the ROC comes in.
Introducing: The ROC
The ROC is our Robotic Operations Center. We realized quickly that we would need to be involved in our clients' success to help them build, maintain, deploy, and use their workflows. We needed a team of automation experts and communicators to make that happen.
The ROC helps our clients get onboarded, provides support while they build or use our pre-built automations, and gives a helping hand if they want to build their own. The ROC is also constantly building automations, what we call "Crates" to, to publish for all our clients. Crates are packages of automation, including Workflows, Forms, Templates, Scripts: all the parts that make an automation complete. We are just getting started on building out Crates for our clients, and we build them based on their requests and popular demand.
In building automation for and alongside our partners we realized we had also created a community. Our partners are engaging with Rewst as well as each other to share ideas, automations, and help in a way we couldn't have imagined even a few months ago.
Looking Ahead
What's in store for the future? We're constantly rolling out new features, capabilities, and integrations in Rewst! As these come out, we'll be posting about new crates and other thoughts and ramblings on Automations and the MSP space in future posts. We have more ROC members that we'd love you all to meet as well, so stay tuned.
Subscribe to Our Blog
Stay up to date with the latest on our platform, automation, events and news.
We're committed to your privacy. Rewst uses the information you provide to us to contact you about our relevant content, products, and services. You may unsubscribe from these communications at any time.