How to automate ticket categorization and customer sentiment analysis with OpenAI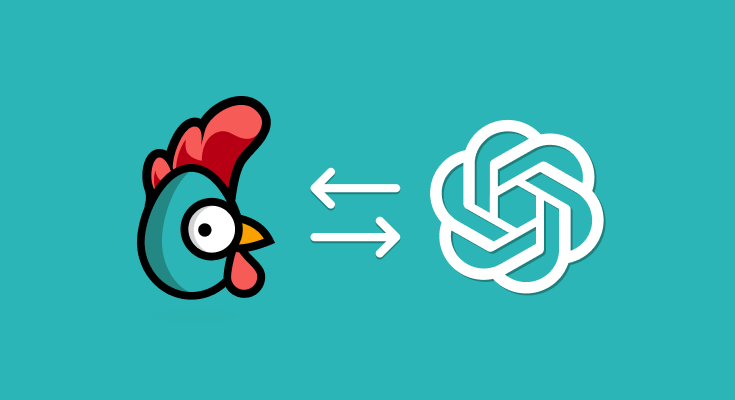 July 18, 2023
Today, many MSPs, like yourself, manually review and assign tickets in a Professional Services Automation (PSA) tool. Some even have a dedicated dispatcher assigned to triaging tickets.
Even if your organization is accustomed to handling 10 to 50 new alerts daily, manually babysitting tickets consumes time and resources that your organization could allocate to other initiatives. Because someone needs to review each ticket before it's assigned, an urgent issue could sit untouched for days, hindering customer satisfaction. Another scenario that often happens is when tickets aren't categorized correctly. Incorrect ticket categorization limits your organization's ability to identify trends and areas for operational improvement.  
Fortunately, Rewst has your back.  
We've created two new pre-built workflows that let you say goodbye to manually reviewing and assigning tickets. Our OpenAI Ticket Categorization and OpenAI Sentiment Analysis workflows free up time MSPs typically spend reviewing and posting tickets. In the process, they help increase client retention and ensure greater data consistency.
Let's dive into each workflow.
OpenAI ticket categorization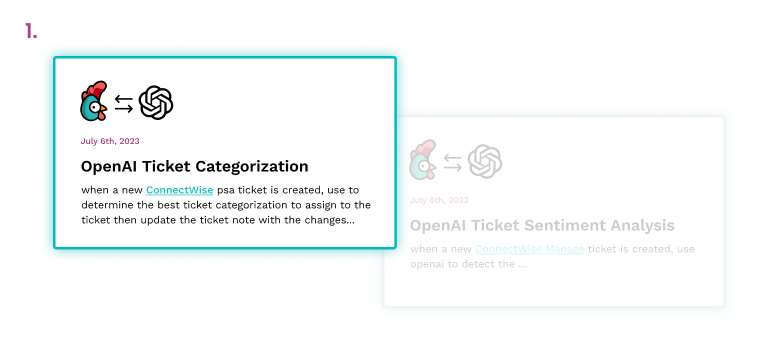 This workflow uses OpenAI API to automatically categorize tickets using your PSA's built-in types, sub-types, and items. Rather than having techs triage tickets manually after they arrive, the process happens almost as soon as tickets enter your PSA.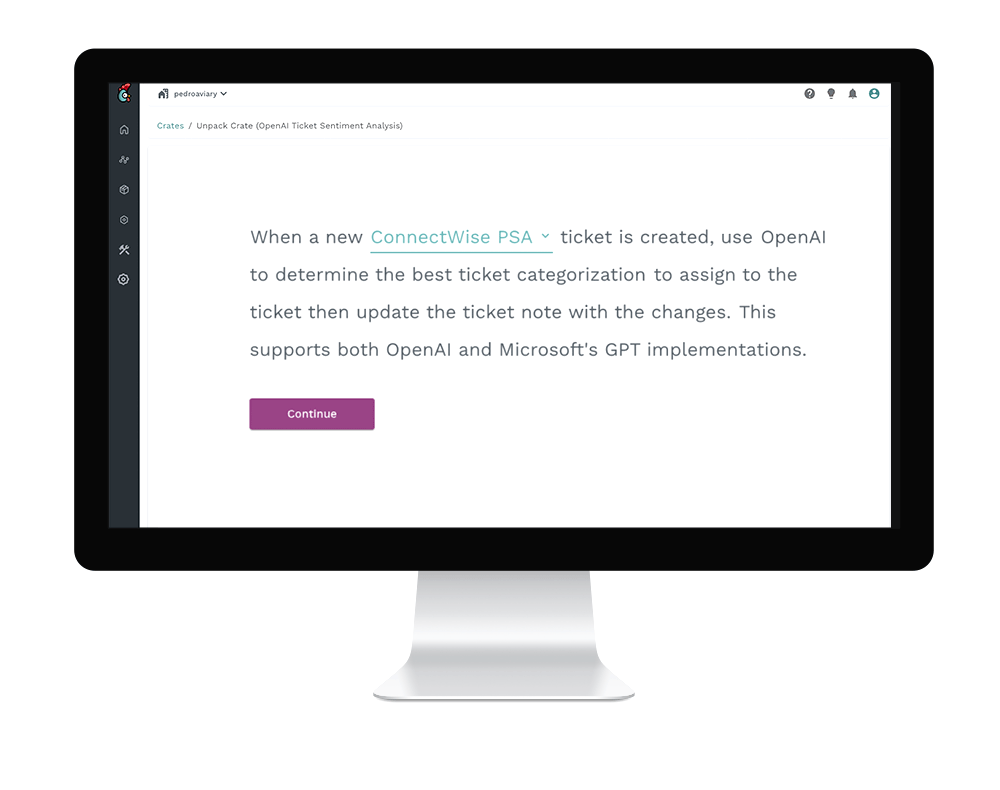 Rewst's workflow converts the JSON payload from the PSA ticket into regular variables like ticket title and description. You use these variables and the existing types, subtypes, and items in your PSA as input for OpenAI. OpenAI provides the predicted category for the ticket in the form of a JSON object. Rewst extracts the category and its corresponding reasoning from the JSON object and updates the ticket accordingly.
Three benefits of using the Open AI ticket categorization workflow:
Time Savings – While sorting tickets is necessary, it's incredibly time-consuming. Rewst saves you time by using your data to automatically categorize tickets, freeing up staff to do more valuable work. 
Internal Reporting – When tickets aren't categorized correctly, information isn't accurate or usable. This workflow unlocks better, more consistent insights into the types of tickets you're getting, so you can make more informed decisions.  
Automation Building – One of the most common questions we hear is, "What should we automate?" By categorizing your tickets, you can see which tickets consume most of your techs' time and identify which processes you need to automate most.  
OpenAI Sentiment Analysis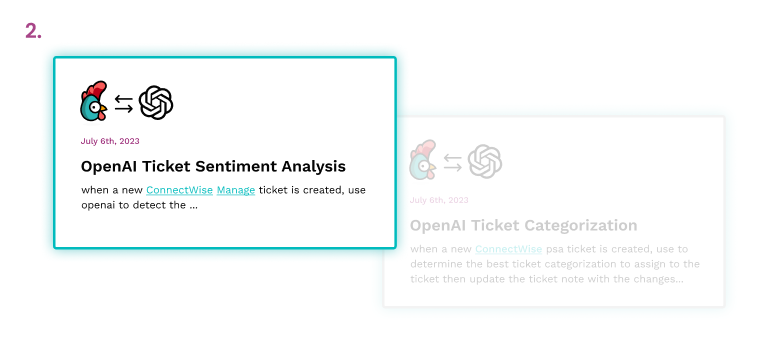 This workflow uses the OpenAI stack to analyze the sentiment of the customer note on a ticket. Your pre-configured threshold determines whether the sentiment is positive, negative, or neutral. Once the sentiment is analyzed, our workflow updates the ticket priority, impact, and severity in real-time. Similarly, Rewst can automatically escalate the ticket to the relevant individual if the sentiment score is negative.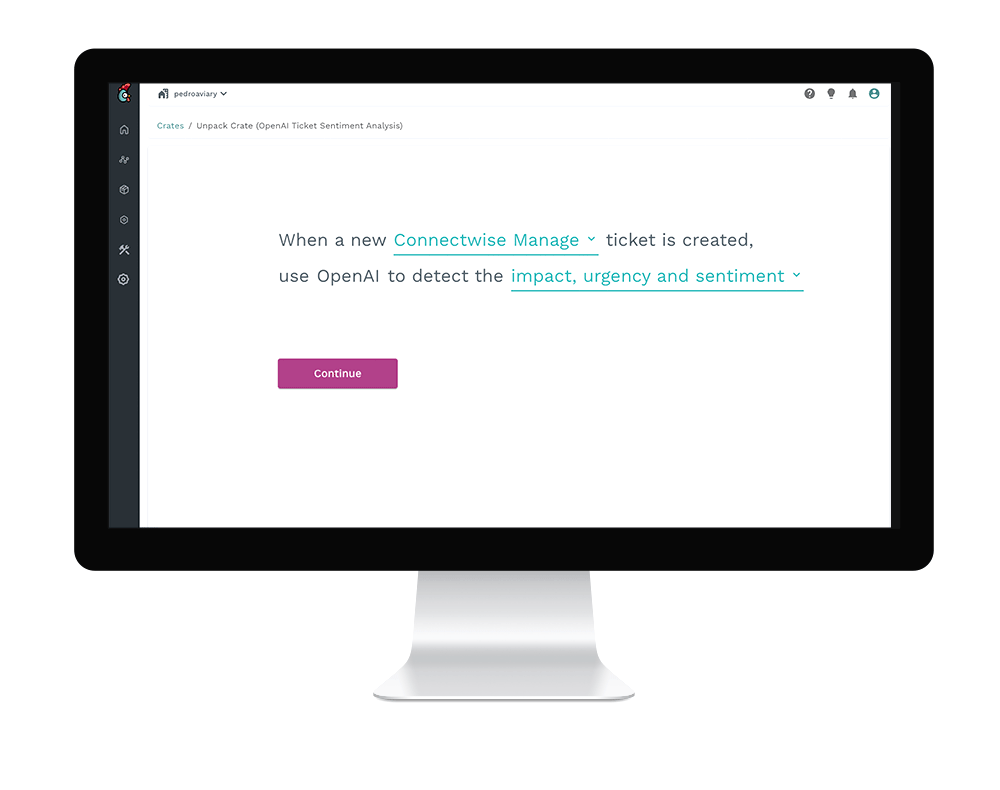 Like ticket categorization, this workflow starts by converting the JSON payload from the PSA ticket into standard variables, such as ticket title, description, etc. The data gets fed into the OpenAI sentiment analysis tool with a prompt, asking it to analyze the ticket's impact, urgency, and frustration on a scale of 1-5. If the variables exceed the pre-configured threshold, Rewst updates the ticket priority, influence, and severity accordingly. If the sentiment threshold exceeds, we can escalate the ticket by making amendments to the owner, team, or ticket status, depending on the PSA. We add a note to the ticket for each action taken saying what happened and why.

Here are three key benefits that this OpenAI Sentiment Analysis workflow provides MSPs:
Quicker response times – When you automatically escalate tickets with a negative sentiment, you can respond to unhappy customers quicker, turning initial frustrations into positive outcomes.  
Accurate prioritization – By automatically updating the ticket priority, severity, and impact, you enable technicians to work on the right tickets at the right time. Correct prioritization helps identify any recurring issues that cause negative sentiment.
Competitive differentiation – Having an auto-escalation process will help you stand out from competitors. You can use it as a marketing tool, discussing how your organization uses AI to ensure that a human looks at tickets quicker.  
See these workflows in action
Which PSAs do these workflows support?
Both OpenAI workflows work with any Rewst-supported PSA with a trigger type that kicks off the automation. Currently, this includes ConnectWise Manage, Datto PSA, and HaloPSA. If you're using a different PSA, contact us, and we can investigate its ability to ticket creation automation.
More AI-based workflows are on the way
The Rewst team is excited about the potential for OpenAI to deliver game-changing automation for MSPs. We have additional workflows in the works, so check back often.  
Existing customers interested in leveraging these workflows can find them in the Crate Marketplace. If you're not yet part of our community, request a demo to see them in action!

Subscribe to Our Blog
Stay up to date with the latest on our platform, automation, events and news.
We're committed to your privacy. Rewst uses the information you provide to us to contact you about our relevant content, products, and services. You may unsubscribe from these communications at any time.