Florida Funders Leads $2.5MM Seed Investment in Rewst
Florida Funders, Florida Institute and MDJ Group invest in a Tampa-based company improving support response time and the effectiveness of Managed Service Providers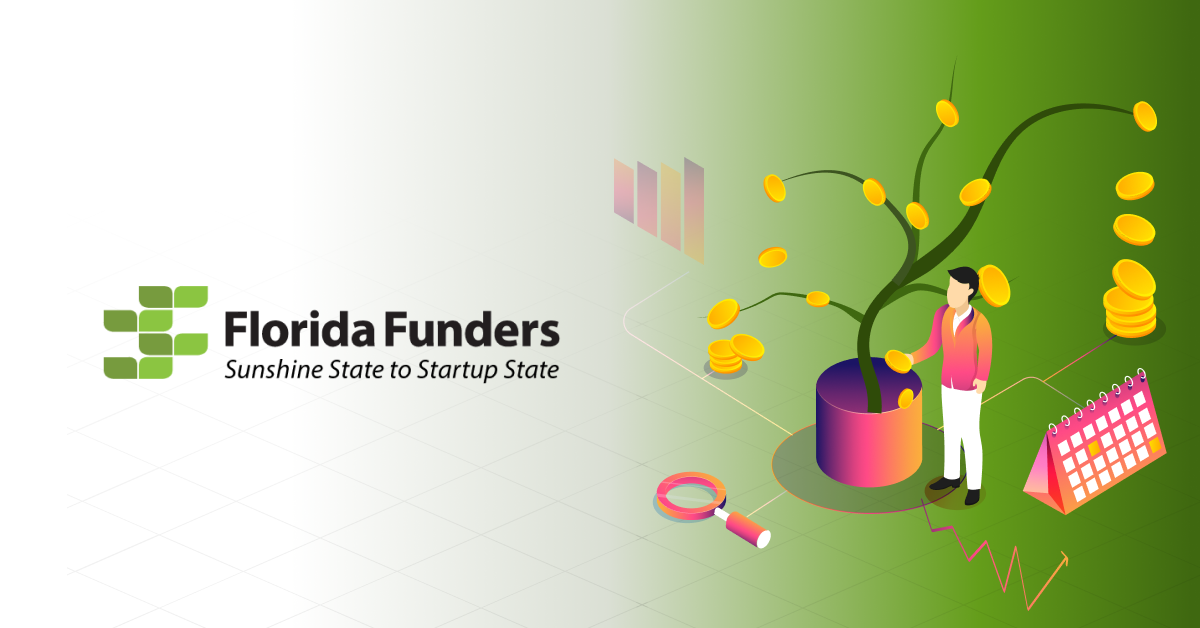 November 8, 2021
Florida Funders, recognized as the top VC in the Southeast region by Pitchbook, announced today its investment in Rewst, a Tampa-based company harnessing the power of robotic process automation (RPA) to make automating business tasks easier for small to medium-sized businesses (SMBs). Further elevating Tampa as a technology hub, this funding marks Florida Funders' 21st investment into tech startups for Fund 2. This includes 13 companies that are based in Florida.
The $2.5MM seed round in Rewst was led by Florida Funders. Also participating in the round was the Florida Institute (Institute for Commercialization of Florida Technology) who partners closely with Florida Funders for their fund management. The round was filled out by MDJ Group. The funds will be used to support Rewst's team expansion, marketing efforts and bring Rewst's total seed funds raised to $3.5MM.
Launching in January 2022, Rewst will offer an automation tool designed for Managed Service Providers (MSPs), with a new take on the user experience. Rewst will appeal to their target audience with a more intuitive interface along with plenty of integrations with the most-used software for MSPs.
"The pandemic has accelerated the need for small and medium-sized businesses to cut overhead expenses by automating processes," says Tom Wallace, Managing Partner at Florida Funders. "Rewst solves the need to know what can or needs to be automated and have the resources and knowledge to create the automation for businesses of all sizes– and they're doing it right here in Tampa. Florida Funders is thrilled to support a local company with a profound team and mission."
Florida Funders was incredibly impressed by Aharon Chernin, Founder & CEO, and Gary Pica, Co-Founder at Rewst. Chernin is an experienced founder having founded and exited Perch, an information security company that was acquired in 2020 by ConnectWise. His Co-Founder, Pica, is a pioneer in the managed services field and is one of ChannelPro's 20 industry visionaries and Channel Partners' most influential leaders.
"The industry thinks it has solved the problem of automation complexity with 'no-code' and 'low-code' products. What we found is that 'no-code' is still a coded language, and MSPs are still having to hire 'no-code' developers,"" says Aharon Chernin, Founder & CEO at Rewst. "Rewst found a way to jump the hurdle and create a reality where anyone can walk in, sit down, and automate exactly what needs to be automated without any additional training."
"Aharon and our team have developed innovation that every MSP can leverage," says Gary Pica, Co-Founder at Rewst. "Rewst's platform is aimed directly at making MSP's and SMB's more profitable, more secure, and more scalable. This is innovation that will move the needle for MSPs."
"Rewst is the first MSP-focused process automation solution to help us get stuff done", says Karl Bickmore, CEO of SnapTech IT, an MSP with locations in Atlanta, Phoenix, and San Francisco. "Even though we already have a RMM tool, there is no other solution like Rewst that will automate so many mundane tasks that are currently manual. With pre-built automations connecting tools like HubSpot and our PSA, we see Rewst as a game changer for our business."
"Rewst is helping us to quickly automate all the processes we never had time to do ourselves." says Dustin Bolander, CIO & Partner at Clear Guidance Partners, an MSP based in Austin, Texas. "New user onboarding, security alerts, and managing products saves a ton of support time and eliminates human error. All while avoiding having to write and maintain complex scripts."
MSPs looking to gain first access to Rewst can join the waitlist today at rewst.io.
Florida Funders is constantly and actively looking to grow and add investors to their network. They have fully deployed their Fund 1 and are hard at work seeking new investment opportunities. For more information on Florida Funders, please visit floridafunders.com. Keep up with the latest news from Florida Funders on Facebook, Twitter, and LinkedIn.
About Florida Funders, LLC
Recognized as the top VC in the Southeast region by Pitchbook, Florida Funders is a hybrid of a venture capital fund and an angel investor network that discovers, funds, and builds early-stage technology companies in Florida and beyond. In order for Florida to evolve from the Sunshine State to the Startup State, we ensure there is as little friction as possible in the ecosystem, that investors have access to meaningful deal flow, and entrepreneurs have access to a wide range of accredited investors, capital, and experience. Florida Funders educates our community of investors, provides transparency during the funding process, fosters communication across the ecosystem, and empowers the strategic relationships that drive investments. Our team is composed of serial entrepreneurs, venture capitalists, and experienced angel investors singularly focused on uncovering Florida's next breakout technology companies. To learn more, visit www.floridafunders.com.
About Florida Institute
Formed by the Florida Legislature in 2007, the Institute for Commercialization of Florida Technology supports and funds innovation companies that create clean jobs in new industries driving the global economy. The Institute provides company building services and seed funding through the Florida Technology Seed Capital Fund to promising Florida startups that are developing products that improve and save lives and help companies improve their bottom line. The organization's investment decisions are guided through a strong partnership with its Private Fund Manager, Florida Funders. The Institute's economic impact over the last ten years was $2.6 billion, with fiscal revenue impacts of nearly $297 million to federal, state, and local governments.
About Rewst
Founded in 2020 and based in Tampa, FL, Rewst focuses on bringing accessible Robotic Process Automation (RPA) to Managed Service Providers and small businesses. Boasting leadership with a track record of listening to and anticipating their users' needs, the startup is well-equipped to take on the challenge of shepherding RPA to its next evolutionary step.
PRESS CONTACT:
Marely Arias
Carve Communications for Florida Funders
marely@carvecomms.com
(954) 249-5413

Latest Blog Posts
Subscribe to Our Blog
Stay up to date with the latest on our platform, automation, events and news.
We're committed to your privacy. Rewst uses the information you provide to us to contact you about our relevant content, products, and services. You may unsubscribe from these communications at any time.